Are you running low on cosmetics? Do you want to know where to buy makeup online in Singapore? Here are the best online stores where you can get quality cosmetics without leaving the comforts of your home.
Sephora
https://www.sephora.sg/
If you're looking for an online makeup store with a wide selection of international makeup brands, then you can never go wrong with Sephora. Apart from makeup, you can also get skincare, haircare, nail care, and fragrances from popular retailers. The store also provides free samples and they have a rewards program that will allow you to save on future purchases. And if you spend at least $40 on their site, they'll ship your order for free. Sephora has 1,900 stores worldwide and it has a presence in 29 countries. It has more than 200 stores in the Asia Pacific region.
Strawberrynet
https://www.strawberrynet.com/
Strawberrynet is the place to visit if you're looking for big discounts and cool deals on makeup and skincare products. Their online store has more than 33,000 products. The shop also carries more than 800 of the biggest brand names in the world of cosmetics. So if you're looking for a particular brand or type of makeup, there's a good chance that you can find it at Strawberrynet. It also offers an express shipping option where you can get your order in as little as 2 to 3 working days. So if you don't want to wait for a long time for your makeup orders, then you should buy from Strawberrynet.
ASOS
https://www.asos.com/
ASOS is known for being an online clothing store. But it's also a good place to get your cosmetics needs. The shop actually carries some of the biggest brands in the beauty industry. It's a good place to shop if you want to get your makeup and your clothes from one store. Consolidating orders is indeed a wise thing to do since the shop offers free delivery for orders worth at least $50. And if for any reason you're not satisfied with the products you bought, the shop also offers a free 28-day return.
iShopChangi
https://www.ishopchangi.com/en/category/beauty
The duty-free shop at Changi Airport is a good place to get your makeup fix. The shop offers a wide selection of products from some of the world's best makeup brands. And if you think you need to be a traveler to shop at iShopChangi, think again. Their online store caters to anyone and it offers the same tax-free privileges for both travelers and non-travelers. And if you are a traveler, you can purchase items ahead of your flight and you have the option to have your order delivered at your hotel or you can pick them up at the airport.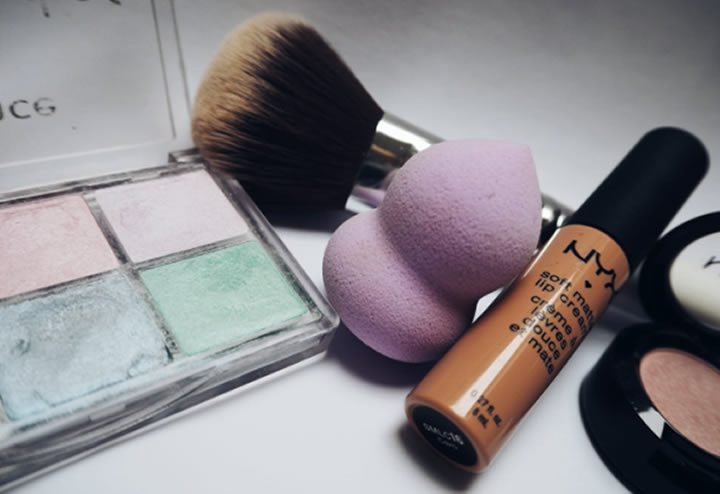 Tarte Cosmetics
https://tartecosmetics.com/en_SG/home
If you want to make sure that the makeup you're buying is cruelty-free then Tarte Cosmetics is the place for you to go. The shop offers free shipping when you spend at least $80. They also have a rewards program where you can earn points from your purchases.